STEM Programs
Equipping young adults for thriving STEM careers with STEMWorks
70%+
STEMWorks participants step into well-paying STEM jobs—with opportunities for advancement
100%
Young adults from backgrounds under-represented in STEM
88%
Efficacy rate of participants achieving a positive outcome
85%+
STEMWorks participants successfully complete the STEMWorks program
STEMWorks supports young adults in career planning and successful futures
STEMWorks is an intensive, holistic employment program for recent graduates of Chicagoland's high schools who do not have a college or career plan. Working with our corporate partners, STEMWorks engages, trains, and places young adults into high-quality STEM-related, entry positions in IT, healthcare, construction, the trades, manufacturing and more. We then guide and support them for success in their first job and onto their STEM career pathway.
STEMWorks helps recent high school grads succeed in family sustaining STEM jobs
STEMWorks benefits for our students, community and partners
STEMWorks participants receive support in clearing obstacles to job success, including access to transportation, childcare, counseling, and more
STEMWorks graduates become part of a STEM professional alumni network that provides mentorship and supports their STEM education and career advancement beyond their first job
Chicagoland acquire a new generation of young people with STEM skills in IT, construction, the trades, healthcare and more—all skills that contribute to Chicagoland's quality of life
Our communities provide a new way for high schools to connect new graduates to quality, living-wage STEM employment
Corporate partners benefit from Lumity's ongoing supports and mentoring for the STEMWorks participants they hire—furthering employee satisfaction and retention goals
Employers gain new ideas and energy from STEMWorks participants ready and eager to take on their new roles
Join STEMWorks and launch your STEM career!
Do you live in the Chicagoland area, are between the ages of 17-24, and seeking a well-paying career? If so, join STEMWorks to launch your career in STEM! Contact Kevin Phillips at 773-236-2363.
---
Find a career path that excites you and supports your financial goals
Get job coaching and mentoring to ensure success in your new career
Develop new skills that will last a lifetime
Gain access to employers in the growing fields of construction trades, healthcare, IT/Technology, Manufacturing, and more.
Obtain certifications for the career path of your choice.
Construction and the Trades for participants at least 18+: Obtain certifications for union apprenticeships and construction employment "through the IL Works program
Healthcare: Become a Certified Nurse Assistant or Phlebotomist—both in-demand jobs that can lead to booming careers in healthcare
IT: Earn CompTIA+ certification and step right into the tech industry
Manufacturing: Earn forklift certification for hands-on, well-paying jobs close to home
STEMWorks guides you step-by-step through industry certification and job placement with ongoing help for career success. Training locations near you: the South Loop at 1132 S. Wabash Ave in Chicago; Southside Chicago at Chicago Vocational Career Academy and Simeon Career Academy; and the western suburbs held in Maywood, Illinois.
* STEMWorks is made possible through the Illinois Department of Commerce & Economic Opportunity (DCEO) Illinois Works grant and the Illinois Dept. of Human Services Illinois Youth Investment Program grant.
Success Story
Lumity students success
"Lumity helped me get my job. My whole attitude and the way I do things is because of Lumity. They helped me get focused and helped me figure out what I need to do for my future. They didn't give up on us. They pushed us and they really care."

Adrian Willis
2019 Participant
"Lumity taught me the skills I needed to get a job and get a job I was interested in and could improve in. They still check in with me to make sure I'm progressing. It makes me feel good that somebody has my back."

Deon Brown
Graduate
Join other STEM leaders to help the STEMWorks program make a difference!
Contact Amber Taylor,
Corporate & Volunteer Relationship Manager, for questions about how to get involved.
Explore related resources
STEMWorks
Learn how our post-secondary employment program trains young adults and places them in entry-level STEM positions.
STEM Talks
Share advice and inspire our students by becoming a STEM Talks volunteer. With your help, our students see the possibilities of a STEM career.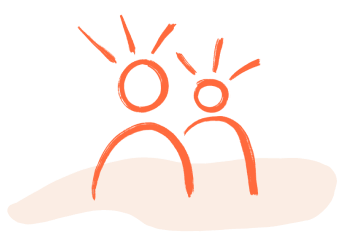 Get Involved
Whether you're giving a corporate contribution, individual donation, or a few hours of your time, your help impacts our students.