STEM Career Prep: Preparing high schoolers for lifelong STEM careers
500+
Chicagoland high school students
95%+
Students from backgrounds under-represented in STEM
100%
Engaging, meaningful STEM experiences
All
Students improve skills for STEM careers
The power of STEM Career Prep
STEM Career Prep is a comprehensive four-year program that prepares students in some of Chicagoland's most under-resourced high schools for STEM careers and life. We believe if you can't see it, you can't be it. That's why we bring corporate mentors into schools — and students into companies. And we bring both together to design STEM-based solutions to our city's most pressing challenges. STEM Career Prep inspires students to visualize a career in STEM and propels their learning toward the goal of success in college or the job market.  
If you can't see it, you can't be it. That's why we bring Chicago-area businesses together with our STEM students.
STEM Career Prep benefits our students, community, and STEM industries
Lumity students
STEM Career Prep participants visualize themselves as STEM professionals, entrepreneurs, and leaders
Young graduates
Our STEM Career Prep graduates pursue college and careers in well paid, in-demand STEM fields
Real-world projects
The projects our students complete help our communities by bringing fresh perspective and STEM solutions to city-wide challenges
Chicagoland businesses
Local businesses gain from STEM Career Prep's next generation of STEM leaders, entrepreneurs, and professionals — most who are from backgrounds currently under-represented in STEM
Our corporate partners
Our partners gain access to meaningful, fun employee volunteer opportunities — where STEM professionals inspire youth and find inspiration in return
The STEM industry
STEM businesses gain the opportunity to build the next generation of STEM leaders and professionals
STEM Career Prep program components
---
Freshman
STEM Talks

Career site visit or one day challenge

Career readiness lessons

Real world project

After school programs

Homework tutoring

Summer STEM camp

Family engagement events
Sophomore
STEM Talks

Career site visit

One day challenge

Career readiness

Real world project & STEM fair

After school programs

Homework & SAT tutoring

Summer STEM camp

Family engagement events
Junior
STEM Talks

Career site visit

Job shadowing

Preparation for college or job applications

Tutoring

Draft post-graduation plan

Student-based enterprise

Summer internships

Family engagement events
Senior
STEM Talks

Job shadowing

Career site visits

Career readiness (resumes, interviewing, networking, dress for success)

Finalize post-graduation plan

Mentoring

Tutoring and certifications

Final capstone project and showcase event

Family engagement events

Employment placement options for students not pursuing college
Success Story
Lumity student success
"Lumity provides our students with authentic, relevant learning opportunities that extend beyond the classroom and into your businesses. As a result, student lives are changing. Their futures are changing."

Principal Anna Pavichevich
Amundsen High School
"Lumity taught me how to create a website and code in HTML and CSS languages, which gave me the foundation to learn other computer languages. It taught me how to build business and project plans, talk to customers, facilitate meetings, communicate through emails, set up contracts, and do presentations. Lumity was there for me as a role model and taught me how to be a professional."

Daood Shah
Chicago Math & Science Academy graduate
Join other STEM leaders to help the STEM Career Prep program make a difference!
For more information Amber Taylor,
Corporate & Volunteer Relationship Manager at:
Explore related resources
STEMWorks
Learn how our post-secondary employment program trains young adults and places them in entry-level STEM positions.
STEM Talks
Share advice and inspire our students by becoming a STEM Talks volunteer. With your help, our students can see the possibilities of a STEM career.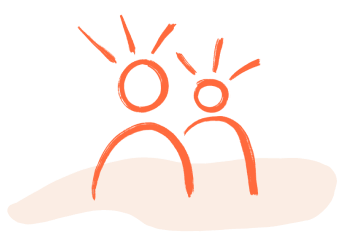 Get Involved
Whether you're giving a corporate contribution, individual donation, or a few hours of your time, your help impacts our students.