STEM Talks: Inspiring young adults to pursue STEM careers
32+
Chicagoland STEM professionals
34%
STEM Talk speakers reflect the youth served by Lumity
5,256
Chicagoland students reached
If you can't see it, you can't be it
STEM Talks is Lumity's signature volunteer experience that connects Lumity youth with Chicagoland STEM professionals and leaders, many who are from the same backgrounds and communities as our participants. STEM Talk speakers share their personal and professional journeys in STEM, highlighting why they love their job and how they continue to grow. They model for young adults how to navigate college and careers, share strategies they use to overcome challenges, and show our participants that they too can be STEM leaders.
STEM Talks volunteers help Lumity students envision their own STEM careers. Our volunteers inspire Lumity youth — and are inspired by them.
STEM Talks benefits our students and our volunteers
Increase STEM career awareness
With STEM Talks, Lumity youth envision what is possible in STEM for themselves and are inspired to take action
Enable skills development
Students learn strategies for navigating college and STEM careers while learning invaluable skills such as asking high quality questions and networking
Get inspired by our students
STEM Talk speakers are inspired by the Lumity youth they connect with—their questions, their interests, and their burgeoning passion for STEM
Provide networking opportunities
Speakers connect with Lumity students and create long-lasting relationships
Tap into industry talent
Corporate partners introduce Chicagoland's next generation STEM to their company's mission and culture
Expand corporate DEI initiatives
Employers highlight their commitment to Chicagoland youth and breaking barriers to STEM careers
STEM Talks in the pipeline
---
We are looking for Healthcare professionals for STEMWorks soon-to-be graduating high school seniors who want to pursue a healthcare career.
All hands-on-deck for Construction and Trades professionals interested in helping aspiring Apprentices in your field.
Searching for IT professionals who can help youth navigate the various technology career paths to figure out what's right for them.
Success Story
Lumity students success
"The Lumity STEM Talks were the reason I pursued my dream of engineering. Listening to the decisions the speakers made in their STEM careers helped me realize that I could do it too. When there is something that would benefit me, there is nothing to lose by trying it!"

Safi Askar
Amundsen graduate
"There are so many ways to support Chicago kids and get them interested in STEM careers. If you have time, give time. If you have money, give money. If you can speak to kids, do that. If each one of us reaches one or two kids, they will grow up to reach others. Think about the impact we will have."

Charles Gill
STEM Talk Speaker
Become a STEM Talk speaker—and inspire Chicagoland youth!
Questions? Contact
Amber Taylor,
Corporate & Volunteer Relationship Manager
Explore related resources
STEM Talks speakers
View the full list of our STEM Talks volunteers and learn about the STEM professionals working to inspire our students.
STEMWorks
Learn how our post-secondary employment program trains young adults and places them in entry-level STEM positions.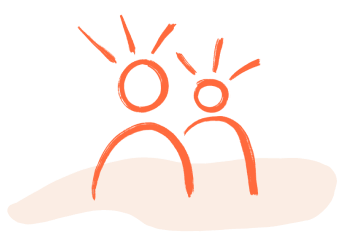 Get Involved
Whether you're giving a corporate contribution, individual donation, or a few hours of your time, your help impacts our students.