About Lumity
STEM Talks Speakers
Lumity's STEM Talk Speakers are professionals from a variety of industries, often from the same neighborhoods as Lumity youth. These trained speakers share what inspired and motivated them in both their life and career journey with our youth. Through STEM Talks, youth can begin to visualize their future differently, regardless of the zip code they live in.
Tola Alade-Lambo
VP-Quality & Food Safety, Ferrara Candy Company
Peter Bernstein
Principal Architect, TransUnion
Heather Boggs
Chief Innovation Officer, Ferrara Candy Company
Beth Bond
Founder of ForGoods and Community Startups
Ezra Chaskelson
General Manager in Canada, Ferrara Candy Company
John Conversa
Sr. Director of Operations, Ferrara Candy Company
Tia Craddock
Brand Manager, Seasonal (Valentine's & Halloween), Ferrara Candy Company
Anne Cruz
IT Director – Pharmacy Delivery, Walgreens
Emilio DiCesare
SVP, Commercial Banking (C&I), Republic Bank of Chicago
Gayle Ekstrom
SVP/Director, Business Analysis & Innovation, Republic Bank of Chicago
Stacey Espinosa
Senior Director, InTech Sugar, Ferrara Candy Company
Gustavo German
Sales Specialist Analytical Chemistry, VWR, part of Avantor
Charles Gill
Owner, Creating Life Goals, LLC
Miguel Guerra
Solutions Technical Marketing Engineer,
Aruba, a Hewlett Packard Enterprise Company
Gregory Guidotti
General Manager, Sugar Portfolio, Ferrara Candy Company
Ron Harris, MBA, CISSP
CyberSecurity & Quality Assurance
Jason Havlin
VP of Supply Chain Finance, Ferrara Candy Company
Vernon Johnson, Ph.D.
Director, Inclusion & Diversity, CIBC US
Andy Khorshid
VP of Sales, Focused Labs
Lena Lewis
Consumer Experience, VP, Ferrara Candy Company
Simone Liverpool
Attending Physician and Hospitalist, Insight Hospital and Loretto Hospital
Arunashish Majumdar
Managing Director (Partner), Strategy & Consulting, Accenture
Fletcher McCombie
Director, Jabian Consulting
David McGranahan
Expert Food Scientist, Ferrara Candy Company
Diana Mucci
Client Executive, Cybersecurity Managed Services, EY
Christina Perry
Sr. Team Lead, TransUnion
Savannah Podolinsky
Analytical Chemistry Sales Specialist, VWR, part of Avantor
William J. Reed
Enterprise Account Manager, HP
Jalisa Richardson
Sr. Process/Manufacturing Engineer, VWR, part of Avantor
Sandi Santa Ana
Director of Category Leadership, Ferrara Candy Company
Carmen Santiago-Keenon
Founder, IT Girl Solutions
Karriem Shakoor
VP, CIO at Underwriters Laboratories
Alok Sharma
Business Analyst/Technology, Arity
Jack Shedd
Partner/Interactive Director, Mess
Chandrika Shrinivasan
Business Unit Head, Tata Consultancy Services
Lisa Snyder
Sr. Director, IT Pharmacy, Walgreens
Sasha Sundstrom
Senior Scientist, AbbVie
Jim Tandy
Director of Project Engineering, Ferrara Candy Company
Melissa Tate
Ken Townsend
Global Chief Information Security Officer, Ingredion Incorporated
Nicole Walker
Vice President Customer Experience, BCBSIL
Salena Whitfield, Ph.D.
Finance Director, Abbott
Caleb Wolfram
Associate Scientist,
Avantor Sciences
Alberto Zapata
Creative Director,
Ferrara Candy Company
Subscribe
Stay up to date with the latest Lumity STEM resources, volunteer opportunities, and updates from our team, and students.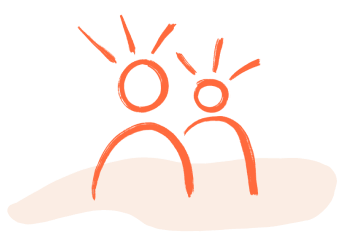 Volunteer
Ready to become a STEM Talk Speaker?
Contact Amber Taylor at (312) 237-4214.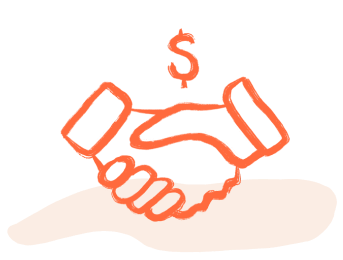 Sponsor
Looking for an opportunity to sponsor a cause? Fund our Chicago STEM programs and shape the next STEM leaders.